MinSwap/Summon - Double Farm Proposal
---
1.1 Please describe your project. What is it doing to improve Cardano?
The Summon Platform is a comprehensive solution for intuitive DAO creation, on-chain and off-chain voting, governance frameworks, treasury management, and access to DeFi utilities designed to usher in a new era of high-functioning DAOs on Cardano.
The platform is designed to be adaptable and modular, making it the go-to solution for complex protocols to govern and parameterize advanced Smart Contracts but also intuitive enough for the average user to launch their own on-chain DAOs, or "DAO like" organizations, with an accessible no-code interface.
Our hope is to provide the Cardano community the tools to unlock the potential of decentralized user-owned protocols like those previously launched on Ethereum. Below is an image of just some of the types of communities and organizations that could utilize the Summon Platform.
---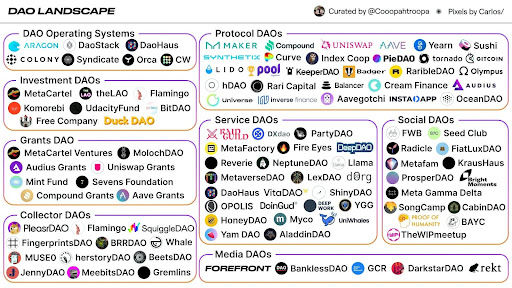 ---
1.2 What does the Token do? How many holders does it currently have?
The SUMMON token is a "true" governance token, meaning, it does not only allow holders to "vote" on proposals but it allows holders to cause direct "effects" to the platform/protocol/treasury without the need for a central authority. Holders of the SUMMON tokens will be able to direct the parameters, structures, and features of the Summon Platform as well as add new utility features to the token itself.
SUMMON Total Supply = 1,000,000,000 (1 Billion)
Current # of wallets holding SUMMON = 400+ (as of 8/28/22)
Please note: The SUMMON token, up until this point, has only been offered for sale during a 3 day period and was available only via a "whitelisted" event for Cardano community members. Additional public sale events will be made available in the near future to a wider audience and will have no whitelist requirements.
---
1.3. Why do you want a MIN Farm? How does the Minswap community benefit from offering a MIN Farm for your Token? Apart from the MIN Farm, will you add your own Token as incentives as well (Double Farm) If yes, how much?
The Summon team and wider DAO believe that MinSwap is the most community oriented Dex on Cardano. For this reason, we seek to reward the loyal community members from Summon and the MinSwap communities. The Summon project has been strategic in the offering of the token and as a result, has attracted a loyal base of early supporters. This can be reflected in the high percentage of community members who regularly engage in the Summon and ADAO Community Discord servers. We believe that providing incentives for these users will attract that same loyalty and in turn attract a loyal user base as opposed to the traditional "mercenary" farming and dumping that we usually see.
The Summon team has allocated 0.5% or (5,000,000 tokens) of the total SUMMON supply to be strategically used for this event. We propose a double farm, where users can stake ADA/SUMMON LP tokens and be rewarded both SUMMON and MIN tokens through the MinSwap farming rewards system.
---
1.4. How much circulating supply is there of your token? Please inform us briefly on your tokenomics, including the distribution and vesting schedule of the token (investors, team, yield farming, etc.)
The SUMMON token launched 8/18/22 with the "Early Access Sale".

Currently there is a circulating supply of less than 20,000,000 tokens (20 Million) or (less than 2% of total supply)

The SUMMON token has a very stringent and conservative vesting and release schedule. All team members, advisors and ambassadors who receive compensation in SUMMON tokens, receive them vested over a 3 year period with a 3 month cliff. The Summon team including advisors is made up of over 20 members and still has room to grow. The Summon team has also allocated 10% of the SUMMON token supply to be granted to "open source" partners like ADAO. ADAO plans to safeguard these tokens and appoint a Foundation representative to sit on the Summon Association Assembly as well as participate in the governance of the Summon Platform.
---
1.5. Is your Project audited? By whom?
The Summon Platform contracts will be open source and audited. The first implementation of Agora v1 is already open sourced and will soon be going through its first official audit performed by Vacuum labs.
---